James first started experimenting with hot sauces in 2020 when, just like the rest of the country, he suddenly found himself with a lot of time on his hands…
"I dug out some hot sauce books, invested in some ingredients and equipment and started to experiment!"

As the only hot food lover in the household and with his enthusiasm for the craft growing every day James started selling his creations to friends and family.

"I started putting photos up on social media and created a buzz and soon I was getting daily enquiries. It was at this point it started to become a business"

When shops began to reopen again James took the difficult decision to end his long career in retail and instead focus on caring for his young twins, or "tiny sous-chefs" as they have become known.

"As well as spending more time with my family this opened up the opportunity to focus more on growing the business – when not building Lego castles or knee-deep in play-doh that is!"

With his signature look including a Portsmouth Football Club t-shirt, James will always be a Pompey boy at heart. Now often found dancing around his kitchen in Bristol his roots are never too far away.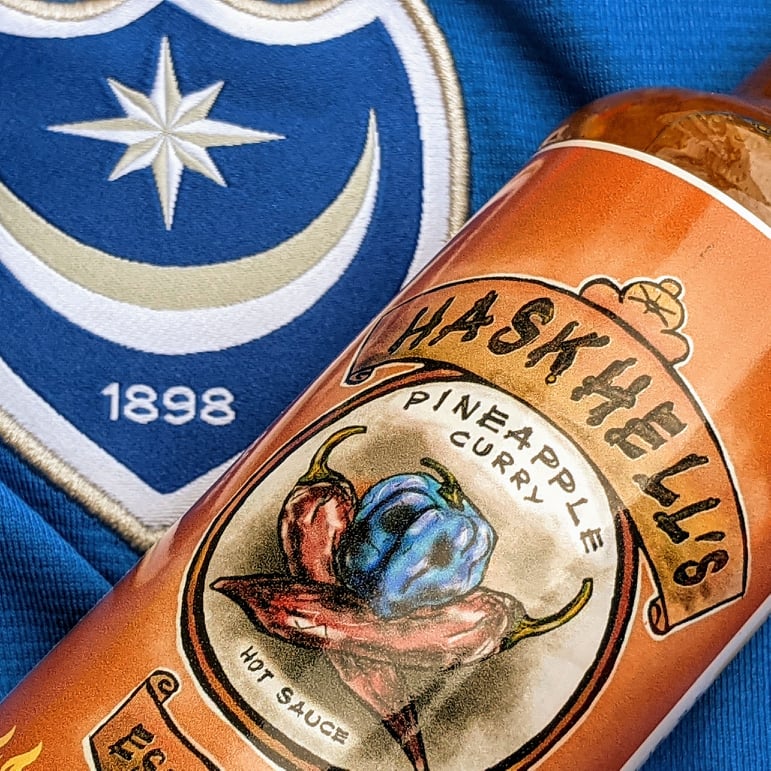 "People don't always get the blue chilli in the logo but I had to make sure there was a bit of Pompey on every bottle"

And the Haskhells mission?

"Using premium dried chillies, herbs & spices to create sauces that are not only hot but tasty and make you come back for more!"